January 22 – 24, 2020
Renaissance Hotel, Austin, Texas
 A Conference For You
The Texas STEM Coalition Conference brings together over 1,100 educators (PK – 12, all content areas) each year to learn innovative approaches to teaching and learning, cutting-edge technologies, and STEM best practices.
The Texas STEM Coalition works to prepare all students to contribute to and thrive in the 21st century global economy through leveraging its extensive network of expertise, partnership, and resources in order to:
drive transformation and advancement in teaching and learning
promote the implementation of innovative, research- and standards-based STEM practices that align with College and Career Readiness objectives, and
inspire teachers throughout Texas and the Southwest to continue to encourage excellence in their students
The Texas STEM Conference accentuates the importance of and facilitates collaboration among educators and stakeholders in supporting student success.
Breakout sessions will include hand-picked presentations that apply to Kinder through secondary classrooms. We strive to present sessions that will benefit all Texas students.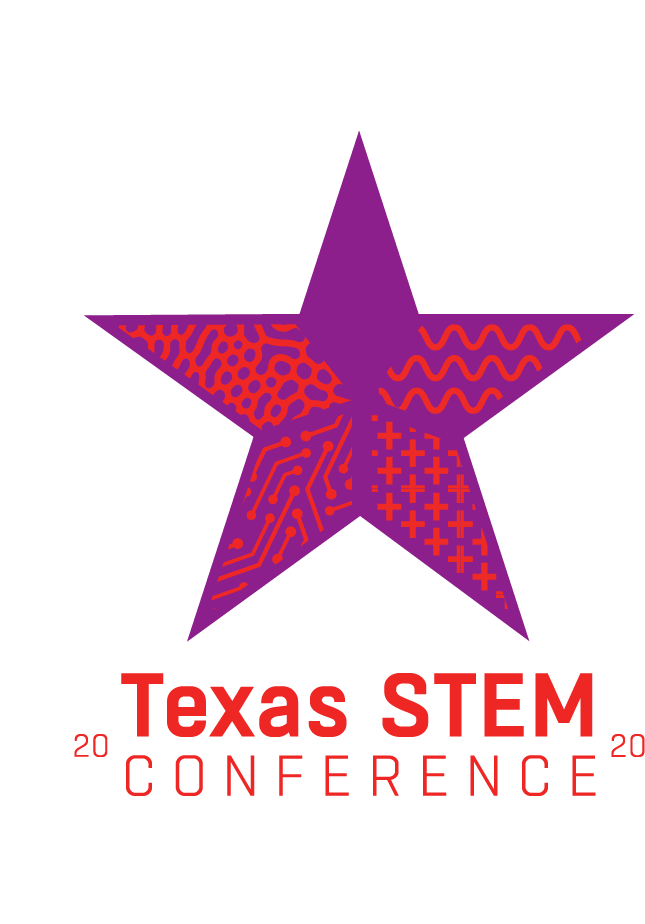 Access the Web-Based STEM Conference App
Why Attend the Conference

Content
130+ diverse, in-depth STEM breakout sessions from 250+ STEM Educators and Leaders

Connections
Collaborate and grow your network. The conference brings together leaders and innovators from throughout Texas and facilitates connections.

Exhibitors
The Texas STEM Conference assembles over 55 organizations that provide and produce cutting-edge STEM services and products. In addition, there will be many opportunities for door prizes and other product give-aways.

Austin
The conference will take place in Austin, Texas. While in town, enjoy some live music, great food, and beautiful sights.
Attend the 2020 Texas STEM Conference
Drive transformation and advancement in teaching and learning; Promote the implementation of innovative, research- and standards-based STEM practices that align with College and Career Readiness objectives, and inspire teachers throughout Texas and the Southwest to continue to encourage excellence in their students.
University students may contact questions@esc13.net for registration support and a discounted rate.

Download the Conference App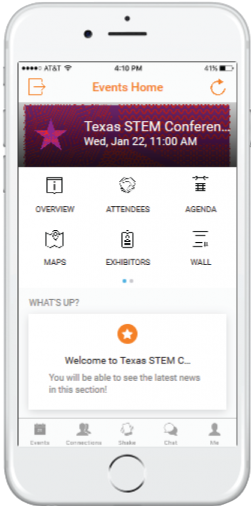 View the Texas STEM Conference Schedule
Join us at the 2020 STEM Conference as an exhibitor or sponsor and take advantage of the opportunity to share your brand with STEM educators from across the state.
Exhibiting organizations will be invoiced for their appearance at the conference beginning in December, 2019.
hand2mind supports, teachers, inspires students, engages parents, and champions learning by doing.

My Education Solutions is a national consumer advocacy organization and the leading student loan forgiveness expert in San Antonio, Texas.
OUR MISSION:
My Education Solutions' mission is to help our clients successfully reduce their student loan debt through counseling, enrollment, and administrative services via the Federal Student Loan Forgiveness program, so they can afford to live the life they dreamed of when they decided to advance their education.
SAM Labs provides everything you need to deliver the most engaging STEAM learning experience to your classroom. It seamlessly connects software and hardware with lesson plans that cover a wide variety of subjects, making learning about coding accessible, experimental, interactive and fun.

STEMscopes™, created by Accelerate Learning Inc., is an award-winning, research-based national leader in PreK-12 STEM curriculum. Used by over 4.5M students across all 50 states and internationally, STEMscopes provides comprehensive digital resources, supplemental print materials, and hands-on exploration kits that drive engagement and academic growth.

Introducing STEMscopes Math, a new approach to math instruction. Built by Texas educators using the TEKS and the 5E lesson model, we designed STEMscopes Math to enhance your students' learning by revealing the wonder of math in our everyday world. STEMscopes Math provides the resources you need to create a meaningful learning experience that empowers your students with 21st-century skills for real-world application.

For more than 30 years, TI has been an active member of classrooms around the world, empowering teachers and inspiring students to succeed in mathematics and science. Through our calculators, coaching and classroom resources, TI Education Technology is transforming the way teachers teach and students learn STEM (science, technology, engineering and mathematics) subjects. With our award-winning products, engaging lessons, real-time assessment and top-notch professional development, TI is leading the way in mathematics and science education.

UTeach grew out of the conviction that public universities have a profound role to play in improving the public education system. UTeach began at The University of Texas at Austin in 1997 as an innovative way to recruit undergraduate science, technology, engineering, and mathematics (STEM) majors and prepare them to become teachers.

Book Your Stay for the Conference
The deadline for booking hotel rooms on our block is end of business January 9, 2020.
Contact Marguerite Sognier (masognie@utmb.edu)after this date to investigate booking a double room.
Rooms in our block are available January 22 – 25. While we no longer have rooms available in our block on January 21, you may still obtain our block rate on January 21 by selecting the Gov't / Military rate.
January 22, 2020
11:00 – 1:00 – Registration
11:00 – 5:00 – Exhibit Hall Open
1:00 – 1:50 –  Breakout 1
1:00 – 5:00  Makerspace
2:00 – 2:50 – Breakout 2
3:00 – 3:50 – Breakout 3
4:00 – 4:50 – Breakout 4
5:00 – 6:30 – Welcome reception with vendors with prizes
January 23, 2020

8:00 – 9:00 – Breakfast buffet / registration
10:00 – Exhibit Hall Open
10:00 – 4:00  Makerspace
9:00 – 10:20 – Breakout 5
10:30 – 11:50 Breakout 6
12:00 – 1:00 Finger Food with Vendors and Prizes
1:00 – 1:50 – Breakout 7
2:00 – 2:50 – Breakout 8
3:00 – 3:50 – Breakout 9
4:00 – 4:50 – Breakout 10
5:00 – 6:30 – Reception with vendors and door prizes

January 24, 2020
10:00 Exhibit Hall open 
7:00 – 8:00 – Grab and go breakfast
8:00 – 9:20 – Breakout 11
9:30 – 10:50 – Breakout 12
11:00 – 11:50 – Breakout 13
12:00 – 12:30 PM Prize Drawings / Vendor Giveaways