February 11 – 12, 2021
Virtual
Counting Down to the STEM Conference
 A Virtual Conference For You
The Texas STEM Coalition Conference brings together hundreds of educators (PK – 12, all content areas) each year to learn innovative approaches to teaching and learning, cutting-edge technologies, and STEM best practices. Due to anticipated impacts of the COVID-19 Pandemic and feedback from educators, we will host a Virtual Conference for 2021. In addition to traditional STEM Education topics and workshops, the 2021 Conference will also focus on blended learning, online learning, and other strategies in the context of STEM teaching and learning. 
The Texas STEM Coalition works to prepare all students to contribute to and thrive in the 21st century global economy through leveraging its extensive network of expertise, partnership, and resources in order to:
drive transformation and advancement in teaching and learning
promote the implementation of innovative, research- and standards-based STEM practices that align with College and Career Readiness objectives, and
inspire teachers throughout Texas and the Southwest to continue to encourage excellence in their students
The Texas STEM Conference accentuates the importance of and facilitates collaboration among educators and stakeholders in supporting student success.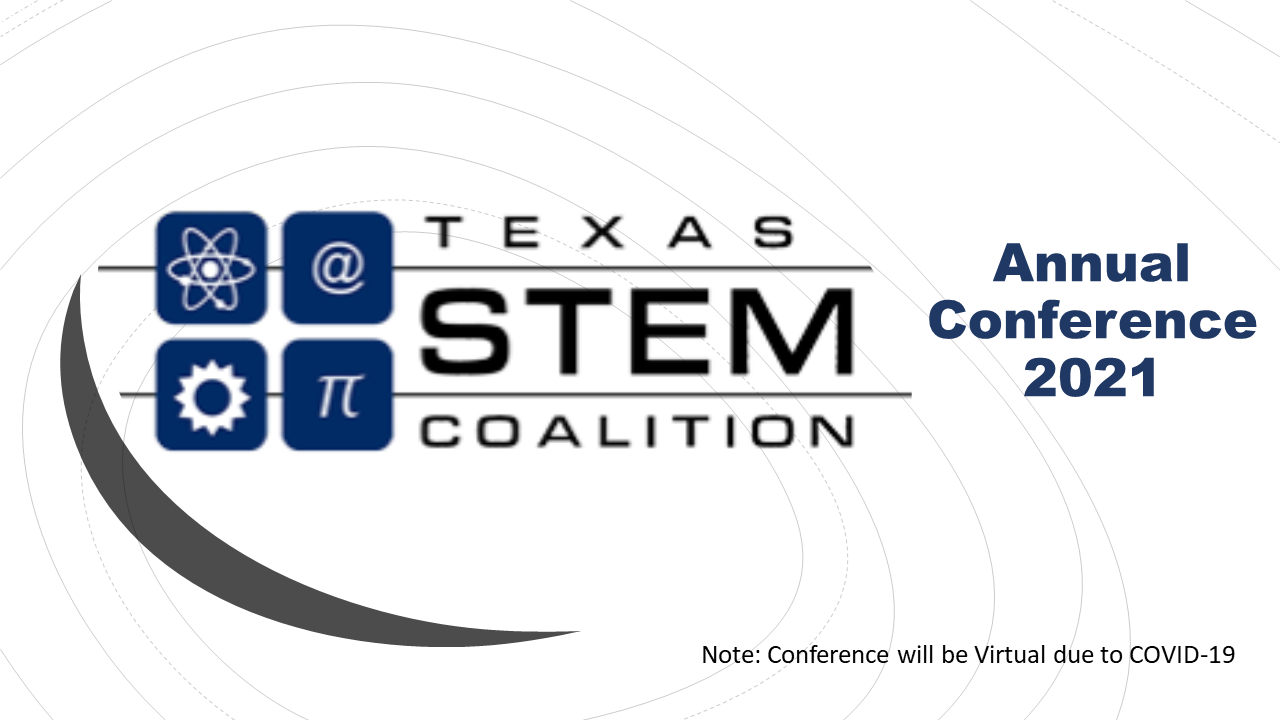 Why Attend the Conference

Content
130+ diverse, in-depth STEM breakout sessions from 250+ STEM Educators and Leaders

Connections
Collaborate and grow your network. The conference brings together leaders and innovators from throughout Texas and facilitates connections.

Virtual
The conference will take place online, allowing you to learn distantly.
Download the Conference App